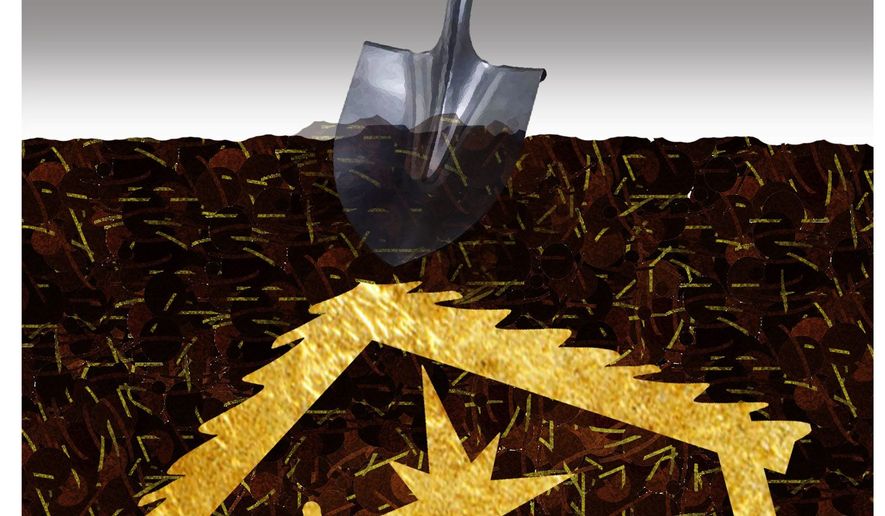 Over the past few decades, secularists and leftists have mounted an aggressive effort to suppress Christianity's historical and current importance in America, and place all religions — or no religion — on the same level.
A national survey taken in late November by Grinnell College indicates that they have been wildly successful. For example, city dwellers, young people and women are far more supportive of Muslims than of Christians. Sixty-eight percent of Democrats said employers should grant a request for prayer space by Muslims — but only 45 percent said employers should grant a similar request by Christians.
One area in which the cultural levelers haven't had much success is suppressing Christmas. Evidence of the holiday abounds in airports, hotel lobbies, on radio and TV, in people's yards and certainly in stores. Even non-Christians get into the spirit. The multicultural spoilsports can't keep the festivities down, except in public schools, where they make sure children are not exposed to timeless Christmas carols that stir the heart. Or, in some cases, even to green and red napkins.
In "The Chronicles of Narnia," C.S. Lewis describes the bleak Narnian landscape as "always winter, but never Christmas." That sounds like school winter concerts that have replaced Christmas celebrations.
Stay tuned.