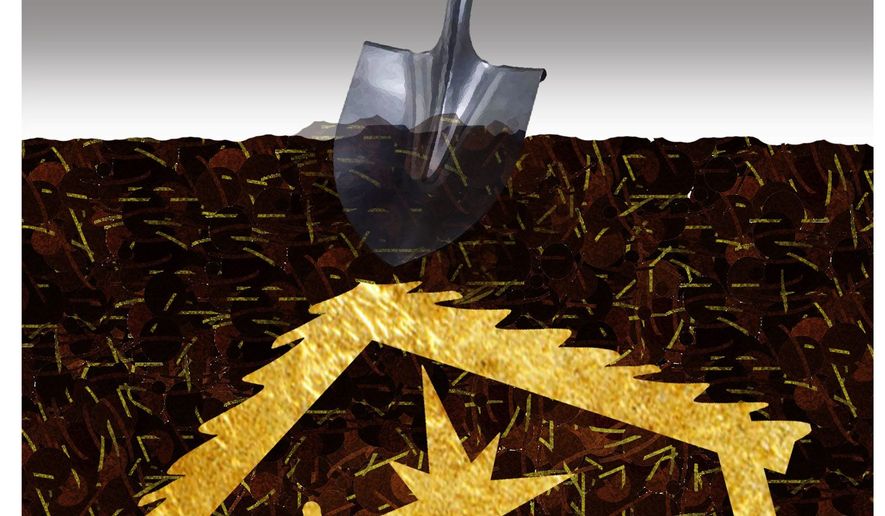 In Illinois, the Satanic Temple of Chicago got permission this year to erect a sculpture stepping on Christmas. Placed near a Nativity, a Christmas tree and a Menorah in the Illinois Capitol's rotunda, the edifice depicts a snake wrapped around a woman's hand as she holds an apple. It makes Satan the hero for promising that if Adam and Eve ate the forbidden fruit, it would render them "like gods, knowing good and evil."
Also in the rotunda is a sign that says "religion is but myth and superstition that hardens hearts and enslaves minds." That would be news to the Christians who led the fight against slavery, fought for civil rights, ended child labor, founded hospitals and advanced the concept of mercy in a very cold world.
Since this kind of detail is absent from most school history books, the results of the Grinnell survey should not come as a surprise, nor the official acceptance of a Satanic sculpture as morally equivalent to a creche.
The good news is that despite all their best efforts to snuff them out, the lights sparkling in commercial splendor and on front lawns all across America still point to a baby born 2,000 years ago who brought God's love for humanity into startlingly bright focus.
• Robert Knight is a contributor to The Washington Times. His latest book is "A Nation Worth Saving: 10 Steps to Restore Freedom" (djkm.org/nation, 2018).