Below is part of an article from Steve Ward with insightful ideas about how to help validate the lives and character of our children.  This dovetails well with Dr Larry Crabb's thoughts on validating our sons.  See link below for more on that.
The Power of Blessing Our Kids
As parents, we desperately want our kids to be happy and safe from harm.
Unfortunately, there is nothing we can do to guarantee those things happen. They will face trials and troubles, and we do not control their life or their destiny.
Recently, my older son was facing some tough times, and I felt a strong desire to do something demonstrative and powerful to encourage him. It finally hit me: I should give him my blessing.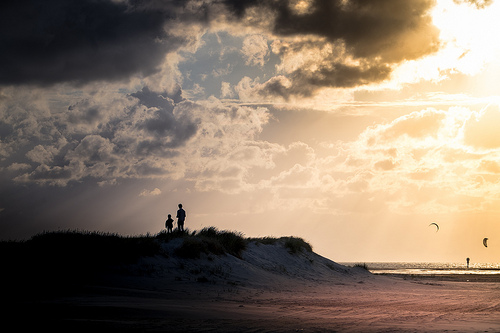 Reasons for Blessing Our Kids
What does blessing our kids mean?
In the Bible, when a person is blessed, it is a sign of God's grace and presence, an assurance this person has a valuable role in God's plans for the world.
Dr. John Trent and Dr. Gary Smalley outlined the biblical steps for blessing our kids in their book The Blessing. As described in Scripture, the process includes meaningful touch, a spoken message, and an active and ongoing commitment. And it seeks to convey two main points to them:
Attaching high value to the one being blessed.
Picturing a special future for him or her.
As parents, it is our mission to care for and train up our children spiritually, emotionally, and personally. Blessing our kids is a powerful tool to do just that, and we can use it to help them:
Establish healthy feelings of self-worth and emotional well-being.
Increase their own personal faith as we strongly profess our own.
Develop a hardy resilience for trials and issues they will face.
Become all they can be and fulfill their God-given potential.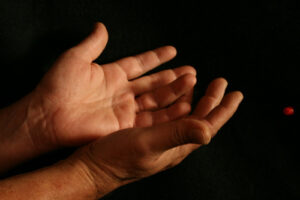 There was another reason I wanted to bless my son, one more important than the others. Because he was facing some tough times, I was worried, and I longed for his well-being. Therefore, I did what any parent could do: I called on the supernatural power of the Creator of the Universe to be there for him.
Seriously. I wanted to do whatever I could to help my son, and I knew I couldn't handle that by myself. Only by passing on a blessing from God could I help him the most.
Use this link to get an example at the bottom of the article.
Related: